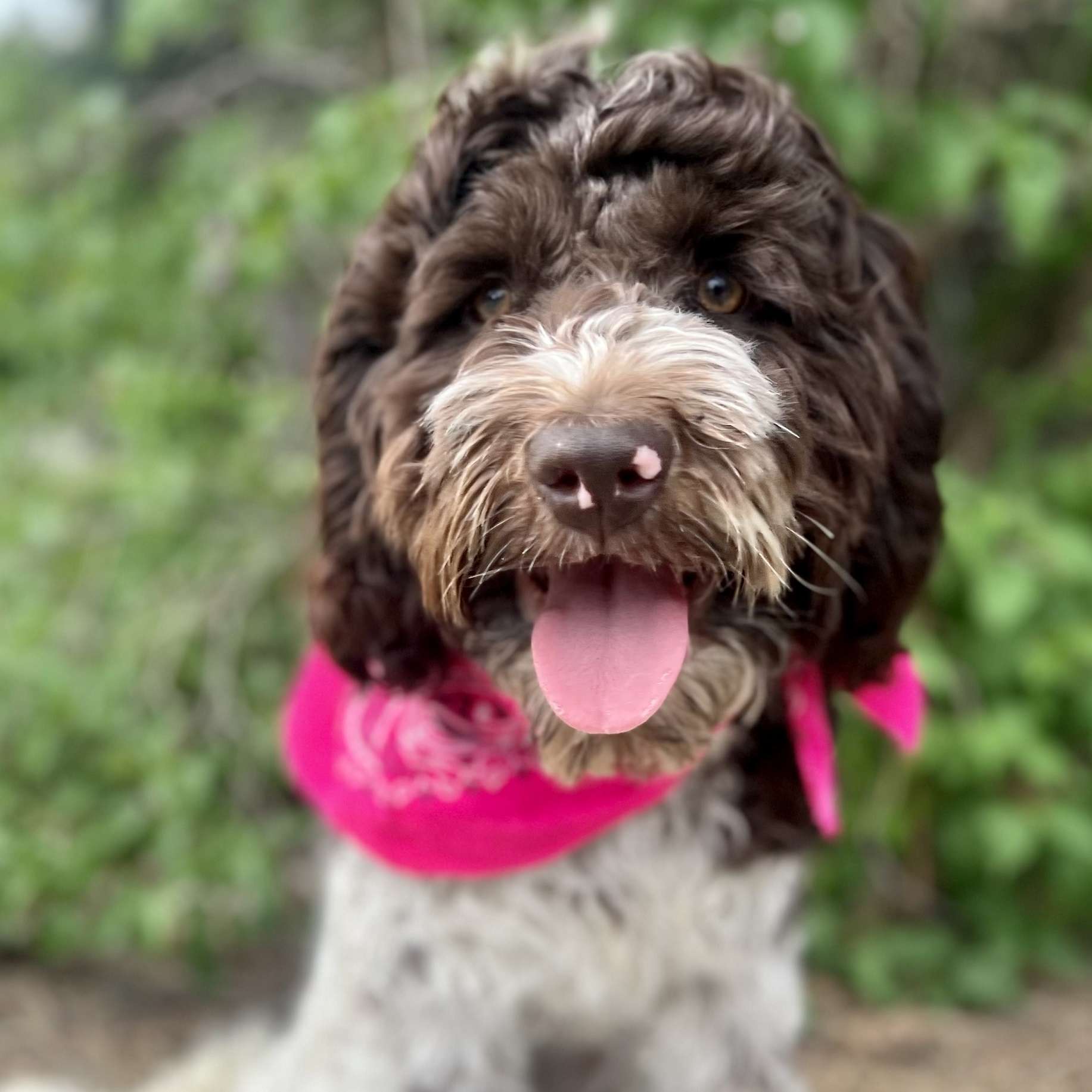 DARLA (F)
Special Value
SPECIAL VALUE – AVAILABLE NOW!
CALL TODAY FOR ADOPTION FEE!
I had been in the Academy training as a service dog, but I just don't have the confidence I need in buildings, etc., for required public access. That disqualifies me as a service dog, but I will be a great family pet.
I'm an F1 Medium Size Newfypoo, and will be approximately 55-65 lbs. I know my basic commands which include Sit, Stay, Come, Place, Household Manners, Crate/Kennel, Leash, and Potty skills. I'm almost 7 months old, spayed, and up-to-date on my vaccinations and healthcare. I can't wait to meet you!
Call 509-571-4585 for faster service or click to send email. I'm ready to go today! (Cud 11/10/22)
Pick Me →